Chances Are You're A Toilet Paper Entrepreneur
It's probably not a title you have been aspiring to earn, but if you are building your own business chances are you're a Toilet Paper Entrepreneur. Are you short on experience or funding, or contacts, or "all of the above?" Then you are definitely a Toilet Paper Entrepreneur. According to the author of the book […]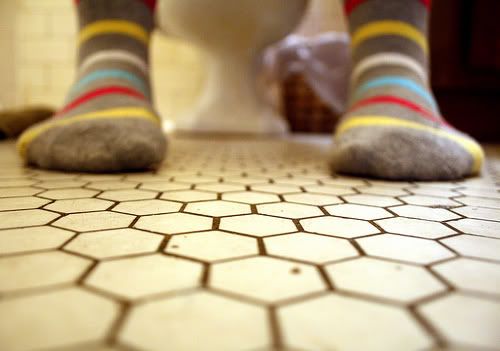 It's probably not a title you have been aspiring to earn, but if you are building your own business chances are you're a Toilet Paper Entrepreneur. Are you short on experience or funding, or contacts, or "all of the above?" Then you are definitely a Toilet Paper Entrepreneur.
According to the author of the book by the same name, Mike Michalowicz, entrepreneurship is not the glorious journey glamorized on the covers of business magazines. Instead entrepreneurship is akin to the bathroom experience – it doesn't get talked about much, it's kinda dirty, and occasionally you get caught with your pants around your ankles with no resources to "clean up."
If this thought doesn't give you a chuckle, may not be for you. But if you need a swift kick in the butt to achieve your business dreams, read on.
on Brazen we talk a lot about the struggles that young professionals face when the harsh realities of being an entrepreneur finally kick in. For instance …
How do I get from the idea/research I've done to product creation/development? Write a business plan? Go for small business loan? Venture capital?
What's the one tool you find most useful in managing your time, energy and focus? And what are the big time wasters you're trying to shrink or escape from?
How do you capture those initial "Wouldn't it be great if…" ideas that could lead to a business opportunity or project?
These are the types of questions that talks about. He also discusses some of the hard-hitting topics that Team Brazen wishes we had known more about in our earlier years.
For example, Mike says that business plans are the biggest waste of time for the newbie entrepreneur, and we agree! That kind of advice would have been nice to hear three years ago when we were spending countless hours in coffee shops drafting up our big plans 🙂
There are . What makes Mike's book different is that it's practical. You can read it cover to cover, then read it again when you finally start facing some of the sticky situations of becoming a newbie entrepreneur. It's a perfect combination of encouragement and action. Plus you will laugh your butt off, throughout.
How do you exemplify the qualities of a Toilet Paper Entrepreneur? Share your down and dirty stories with us in this post and we'll ask Mike to come share his thoughts with you.
Or join one of our Entrepreneurship networks:
The best way to get started is to ask a good question!